Nikon Digital SLR Cameras and Lenses
The Nikon system of digital single-lens reflex (SLR) bodies and lenses is a popular choice among serious photographers worldwide. This page makes it easy to shop for Nikon digital bodies and Nikkor lenses. Every component manufactured by Nikon is covered, plus a few exceptionally good third-party components. If you are new to photography, you might want to start with our article Factors to Consider when Choosing a Digital SLR Camera.
This article goes through every section of the Nikon system and concludes with some starter system recommendations.
For the complete catalog of Nikon products and Nikon-related articles, forum threads, etc, visit the Nikon Cameras & Equipment Guide.
Nikon Camera Bodies
10889953
Many Nikon digital SLR bodies incorporate a "small sensor" or "APS-C" sized sensor. This is smaller than the standard 35mm film frame and effectively multiplies the magnification of any lens attached to the body. A small sensor is good for telephoto work, such as wildlife photography, where a 300mm lens that is too short for bird photography on a film camera becomes a 450mm (effective) lens. In November 2007, Nikon added the D3, their first full-frame sensor DSLR professional camera to their arsenal of DSLR bodies. Since that time, the D700, D3X and D3s have been added to the roster in the full-frame category. The full-frame sensor bodies are good for wide angle photography, low light photography, and optimum image quality.
Current Small-frame Sensor Bodies
nikon_d3000-kit-1, (July 2009), 10MP; 11-point AF;

ISO

range 100-1600 (3200 with boost); 3-inch

LCD

230,000 dots; 3fps continuous capture; SD/

SDHC

cards
nikon_d3100-kit1, (Aug. 2010), 14MP;

ISO

range 100-3200 (12800 with boost); 3-inch

LCD

230,000 dots; 3fps continuous capture; video 1080p HD; SD/

SDHC

cards
nikon_D5000, (April 2009), 12MP; 11-point AF with 3D focus tracking;

ISO

range 200-3200 (6400 with boost); vari-angle 2.7-inch

LCD

230,000 dots; 4fps continuous capture; SD/

SDHC

cards
nikon_d90, (Aug. 2008), 12MP;

ISO

range 200-3200 (6400 with boost); 3-inch

LCD

920,000 dots; 4.5fps continuous capture; SD/

SDHC

cards
nikon_d300s, (July 2009), 12MP;

ISO

range 200-3200 (100-6400 with boost); 3-inch

LCD

920,000 dots; 7fps continuous capture; video 720p HD; CF + SD/

SDHC

cards
nikon_D7000, (Sept. 2010), 16MP;

ISO

range 100-6400 (up to 25600 with boost); 3-inch

LCD

921,000 dots; 6fps continuous capture; video 1080p HD; SD/

SDHC

cards (dual slot)
Current Full-frame Sensor Bodies
12026730
nikon_D700, (July 2008), 12MP;

ISO

range 200-6400 (100-25600 with boost); 3-inch

LCD

922,000 dots; 5fps continuous capture (8fps with battery pack); CD cards
nikon_D3X, (Dec. 2008), 24MP;

ISO

range 100-1600 (50-6400 with boost); 3-inch

LCD

920,000 dots; 5fps continuous capture; CF cards (dual slot)
nikon_d3s, (Oct. 2009), 12MP; 51 AF points;

ISO

range 200-12800 (100-102400 with boost); 3-inch

LCD

921,000 dots; 9fps continuous capture; video 720p HD; CF cards (dual slot)
Discontinued Bodies
Film Bodies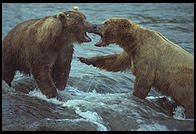 Nikon F6 (preview), autofocus, probably the best 35mm film

SLR

that will ever be made
Nikon FM10, manual focus, designed for students in intro photography classes
Nikon F5
Nikon F100 (review), much lighter and smaller than the F-series and almost as durable; this was the standard "second body" that professionals carried in the film days
Nikon N80 (review)
Nikon N55
Nikon N65 (review)
Nikon N75
Nikon FM3A (review), Nikon came out with this all-metal manual focus body in 2001. It is a beautifully balanced camera and, with a 50/1.4 lens, will take much better pictures than what 99 percent of digital camera owners capture with their cheap kit zoom lenses.
Search the Photo.net Classifieds for discontinued Nikon cameras, lenses, and accessories.
Nomenclature
9229323
F-number: lower is better.
VR: vibration reduction—a technology lifted from camcorder image stabilizers. The lens electronically compensates for unsteady hands. VR is especially important at long focal lengths, e.g., 200mm and above, because the lens magnifies camera shake at the same time it is magnifying the subject. A VR lens will allow you to use slower shutter speeds without introducing camera shake. The alternative to a VR lens would be mounting the camera on a tripod or using a high ISO setting, which reduces image quality but allows the use of higher shutter speeds.
ED: extra-low dispersion (ED) glass—a more expensive and higher quality glass that reduces chromatic aberration, in which light of different colors takes different paths through the lens, which would result in a dot of white light being fuzzed up by the time it reaches the film or sensor.
IF: internal focus—the lens does not change physical length as you focus on subjects that are closer or farther away.
DX: Nikon's lenses that only work on its small-sensor digital SLR bodies, i.e., they don't cast a large enough image circle to be used on a film camera.
FX: refers to the full frame sensor
G: Nikon's professional line of lenses. The G lenses don't work on older bodies.
AF-S: silentwave motor. Old-style Nikon autofocus lenses did not have motors in the lens, but relied on a screwdriver blade in the camera body to turn the focus ring. An AF-S lens has a built-in ultrasonic motor, a technology copied from the Canon EOS system. When using an AF-S lens, the photographer can push the shutter release (or a button on the rear of the camera, if a custom function is set) and let the autofocus system do its best, then touch up the focus manually by twisting the lens ring. The AF-S lenses also focus faster and more quietly.
Lenses
To enhance your search for the perfect lenses for your camera gear bag, check out our guide on Building a Lens Kit.
Normal Lenses
A normal or standard lens is light in weight and approximates the perspective of the human eye. Normal lenses have large maximum apertures, indicated by small f-numbers such as f/1.4 or f/1.8, and thereby gather much more light than zoom lenses. It may be possible to take a photo with a normal lens in light only 1/8th or 1/16th as bright as would be required for the same photo with a consumer-priced zoom lens. Another advantage of the large maximum aperture is that the viewfinder will be correspondingly brighter and therefore easier to use in dim light. (SLRs keep the lens wide open for viewing and stop down to whatever aperture you have set just before taking the picture; this is why the viewfinder always looks the same even if you switch from f/1.4 to f/8 to f/16.)
Small-frame Sensor
nikon_35/1.8, designed for DX cameras, an inexpensive high-quality fast prime lens for low-light photography
nikon_35/1.4G, designed for FX cameras, this much-anticipated lens is great for wide-angle photography in low-light environments; normal angle of view on DX cameras
Full-frame Sensor
nikon_50/1.4G, a much-anticipated lens for digital cameras, excellent optical quality with coatings to reduce flare
Film AF
nikon_35/2.0; designed for a film camera and the viewfinder will be only half as bright as the Sigma, but possibly higher optical quality, especially since you're only using the center portion of the lens, normal angle of view on DX cameras
nikon_50/1.8, a great lightweight bargain and one of the highest optical quality lenses in the Nikon line; you could use this as a portrait lens on a digital

SLR

nikon_50/1.4, less than one f-stop faster than the 1.8; similar optical quality
Film MF
Nikon 45mm f/2.8 Nikkor AI-S Manual Focus, very compact and designed cosmetically to go with the FM3a nostalgia body
nikon_50/1.2, a half-stop faster than the 50/1.4, but you lose autofocus and the image quality at f/1.2 is not very good
In terms of flare, contrast, and sharpness, these are the highest quality lenses that you will ever attach to your camera. If you can do the job with a normal lens, as many of the 20th Century's greatest photographers did, you can save yourself a lot of weight and cost. There are good zoom lenses, but they are very expensive and heavy.
Wide-to-Telephoto Zoom Lenses
A wide-to-tele zoom is what you get as a standard "kit" lens with a cheaper digital SLR body. The range goes from moderately wide through normal to moderately telephoto. They are good when you are too busy to change lenses, e.g., at a wedding reception. The 24mm perspective (full-frame) will capture a table of guests; the 70mm or 105mm long end is good for a flattering portrait. The main weakness of these lenses is that the inexpensive ones have a very small maximum aperture, e.g., f/4 or f/5.6, and can only be used in bright light, on a tripod, or with a blast of on-camera flash that gives everyone a moon face.
Small-frame Sensor
nikon_16-85
nikon_17-55
nikon_18-55
nikon_18-55_EDII
nikon_18-70
nikon_18-105
nikon_18-135
nikon_18-200
Full-frame Sensor
12017847
nikon_24-70
nikon_24-120_vr
nikon_28-300
Film
Nikon 24-85mm f/2.8-4.0D IF AF
Nikon 24-85mm f/3.5-4.5G ED-IF AF
Nikon 24-120mm f/3.5-5.6G ED-IF AF VR
Nikon 28-70mm f/2.8D ED-IF AF-S
Nikon 28-80mm f/3.3-5.6G AF
Nikon 28-105mm f/3.5-4.5D
Nikon 28-200mm f/3.5-5.6G ED IF
Nikon 35-70mm f/2.8D AF
Wide-angle Zoom Lenses
Good for general-purpose dramatic wide angle photography. More distortion than wide-angle prime lenses, which makes them less suitable for photographing architecture (though many kinds of distortion can be fixed by a Photoshop wizard).
Small-frame Sensor
Full-frame Sensor
nikon_14-24
nikon_16-35/4
Film
nikon_17-35, the professional's lens, with its fast and constant maximum aperture, turns into a moderately wide to normal very high quality zoom lens on a Nikon digital

SLR

Nikon 18-35mm f/3.5-4.5D ED-IF AF, a reasonably good alternative
Telephoto Zoom Lenses
These are good complements to a normal lens when traveling. The long end may not be useful indoors due to a small maximum aperture.
Small-frame Sensor
nikon_55-200
nikon_70-200_II, version 2 of the popular 70-200/2.8 lens, with improved VR
Film
nikon_70-300/5.6VR
nikon_70-300/5.6G
nikon_80-200
nikon_80-400
Discontinued
Nikon 70-200mm f/2.8G ED-IF AF-S VR
Nikon 70-300mm f/4-5.6D ED AF
Wide-angle Prime Lenses
These let you get close to your subject while still showing a lot of background information. Wide angle lenses are good for "environmental portraits" in which the subject occupies most of the frame, but nearby objects are in sharp focus. Photojournalism has gone gradually wider and wider over the years. A typical photo in a newspaper these days might be taken at 20-24mm on a full-frame camera, which would be 14-17mm on a small sensor digital camera.
A prime wide angle lens will have much lower distortion of vertical and horizontal lines than a zoom lens and is therefore preferred for architectural photography. All of these lenses are designed for film and full-frame sensor cameras.
Small-frame Sensor
nikon_10.5, very wide, very curved corners, good for the cramped interior of a submarine; considered a "groovy" effect back in the 1960s
Full-frame Sensor
10779322
nikon_24/1.4G
nikon_35/1.4G
Film
nikon_16
nikon_20
nikon_24/2.8
nikon_28/2.8
nikon_35/2.0
Discontinued
Nikon 14mm f/2.8D ED AF
Nikon 24mm f/2.0 AI-S Manual Focus
Nikon 28mm f/1.4D AF
Nikon 35mm f/1.4 Nikkor AI-S Manual Focus
Telephoto Prime Lenses
A prime or fixed focal length telephoto lens offers maximum image quality, light gathering capability (aperture), and magnification. The good ones are big, heavy, and designed for use on a monopod or tripod. Sports and wildlife photography require these lenses. Nikon does not make any telephoto lenses specifically for their small-sensor digital cameras, which is a shame because it would be possible to cut the cost and weight dramatically without the requirement of casting a 24×36mm image for an old film camera.
Small-frame Sensor
Full-frame Sensor
nikon_85/1.4G
nikon_200/2_VRII
Film AF
9171017
nikon_85/1.4D
nikon_85/1.8D
nikon_105/2.0D, first of Nikon's innovative lens design giving the photographer the ability to throw foreground or background intentionally out of focus
nikon_135/2.0, the other Nikon lens that lets you selective blur portions of the image
nikon_180, an incredibly sharp and light lens, standard choice for studio fashion photographers with full-frame film bodies in the late 1980s; becomes the equivalent of a 300mm lens on a Nikon digital body and therefore good for animals in the zoo and dramatic telephoto images
nikon_200/2.0
Nikon 300mm f/2.8 ED-IF AF-S, the standard lens for sports photographers, supplemented by a teleconverter
nikon_300/4.0
Nikon 400mm f/2.8D ED-IF AF-S, the same idea as the 300/2.8, but a bit more magnification, weight, and expense
nikon_400/2.8
nikon_500/4, about the same size as the 300/2.8, but more magnification and smaller maximum aperture
nikon_600/4, bigger than a 300/2.8, more expensive than a Kia subcompact sedan
Film MF
Nikon 85mm f/1.4 Nikkor AI-S Manual Focus
Nikon 135mm f/2.8 Nikkor AI-S Manual Focus
Nikon 500mm f/8.0 Reflex-Nikkor Manual Focus
Teleconverters
nikon_TC-14E
nikon_TC-17E
nikon_TC-20E
Manual focus teleconverters: nikon_TC-14A; nikon_TC-14B; nikon_TC-201; nikon_TC-301
The better Nikon telephoto lenses are designed to work optically with the teleconverters. Image quality will be acceptable, even at maximum aperture. As noted above, however, there is no free lunch. A teleconverter provides additional magnification, but the overall amount of light gathered by the lens remains the same. Thus, you lose one f-stop of light with a 1.4X converter and two f-stops with a 2X converter. The viewfinder will be dimmer and the camera will have a tougher time autofocusing. With a 2X converter and a slower lens, therefore, you will lose the ability to autofocus with many bodies.
These are heavy lenses. If you have a tripod quick-release system, get plates for each lens and remember to mount the lens, not the camera body, to the tripod.
Macro Lenses
Macro lenses let you fill your photograph with a subject that is physically small. The longer the focal length of the macro lens, the farther away you can be from your subject, which is important with live insects, for example. A macro lens that goes down to "1:1" can be used to take a frame-filling photo of something that is 24×36mm (1×1.5 inches) in size, the same dimensions as a frame of 35mm film or the sensor on a full-frame digital body. All Nikon macro lenses can be used for ordinary photographic projects as well, i.e., they will focus out to infinity if desired. Note that a "macro zoom" will focus reasonably close, but is not a substitute for a "macro lens".
Small-frame Sensor
Full-frame Sensor
nikon_60_2.8G_macro
nikon_105VRmacro, a new design with everything good that a lens can have: image stabilizer, internal focus, ultrasonic autofocus motor, 9-bladed diaphragm for attractive out-of-focus highlights ("bokeh"); maximum magnification 1:1
Film
nikon_60
nikon_200/4.0Dmacro
To enhance your search for the perfect lenses for your camera gear bag, check out our guide on Building a Lens Kit.
Flashes
12017863
The easiest way to ruin a photograph is to use on-camera flash, which blasts the subject with an unflattering light. The resulting lack of shadows means that it is tough for a viewer to make out the features of the subject. On-camera flash is useful outdoors for filling in harsh shadows. Otherwise, the professional uses flash mostly bouncing up towards the ceiling or held as far away from the camera as possible. This is why the professional camera bodies don't incorporate the pop-top flashes the way that consumer bodies do.
nikon_SB-400
nikon_SB-600, bounces up, bounces sideways, zooms in and out, the right flash for most consumers
nikon_SB-700
nikon_SB-900
nikon_SB-R200_remote
nikon_R1, great macro flash system to use with bodies that have a built-in flash, such as the D200
nikon_R1C1, the same idea, but for bodies such as the D2x that do not have a built-in flash
nikon_SU-800
discontinued
Nikon SB-30 AF Speedlight
Nikon SB-800 AF Speedlight (review)
Check out our comprehensive Guide to Nikon TTL Flashes for more information on Nikon's speedlight selection and system.
Nikon makes a great line of products, both wired and wireless, for coordinating and controlling multiple flashes. Covering all of these accessories is beyond the scope of this article, but if you are going to use flash as a primary light you should consider added additional speedlights and mounting them off-camera.
Perspective Correction Lenses
A perspective correction (PC) lens lets you take a picture of a building, from ground level, without the lines converging and making it look as though the building is falling over. It works because you are able to shift the front portion of the lens up, the lens being designed to cast a larger image than the 35mm film frame. To some extent, this is obsolete because these kinds of linear distortions can be fixed post-exposure in a digital editing tool such as Adobe Photoshop. Some of Nikon's older PC lenses were designed for their film bodies and are manual focus. If you are deeply interested in in-camera perspective adjustments, note that Canon makes a more flexible line of "tilt-shift" lenses that come closer to what is possible with a 4×5 view camera (cloth over head, bellows, sheet film).
nikon_24/3.5-pce
nikon_45/2.8-pce
nikon_85/2.8-pce
Discontinued
Nikon 28mm f/3.5 PC Manual Focus
Nikon 85mm f/2.8 PC Micro-Nikkor
Accessories
Zeiss lens cleaning kit
SanDisk CF flash cards: 32 GB, 16 GB, 8 GB, 4 GB
Lexar CF flash cards: 32 GB, 16 GB, 8 GB, 4 GB
Recommended Starter Nikon
SLR

Systems
Average family:
nikon_d3100-kit1 or nikon_d3000-kit-1
nikon_35/1.8
nikon_18-200
Lexar 4GB SD card
Serious photographer:
nikon_d3, or nikon_d3s
sigma_30_nikon
nikon_24-70
nikon_35/1.4G
nikon_50/1.4G
nikon_70-200_II
SanDisk 8GB CF card
More
Discontinued and Miscellaneous
Digital Cameras
35mm Film Cameras
Lenses
Scanners
For the complete catalog of Nikon products and Nikon-related articles, forum threads, etc, visit the Nikon Cameras & Equipment Guide.
Original text © Philip Greenspun. Photos © Philip Greenspun, Hannah Thiem, and Shun Cheung.