Interview with Kevin Kubota on Branding & Marketing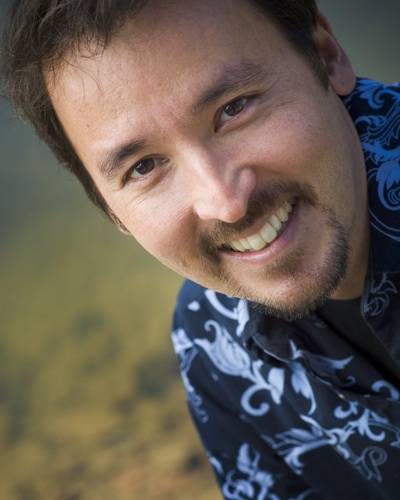 Kevin's wedding and portrait images speak to the heart – filled with emotion, joy, intimacy, and impact. His photos have been featured on the covers and within the pages of many popular magazines and photography books. Kevin has been sponsored by Nikon and Adobe to present, and his work with the Nikon digital camera earned him a spot as a Nikon "Legend Behind the Lens". American Photo Magazine named Kevin Kubota one of the "Top 10 Wedding Photographers in the world". Kevin is also a PPA Photographic Craftsman. Kubota is an internationally recognized speaker, having presented for every major photographic convention in the USA. He created the popular Digital Photography Bootcamp workshop, which has been running successfully since 2002. He authored the book under the same name, now in its second edition, published by Amherst Media. Kubota Image Tools products have won multiple Hot One Awards as well as the Readers Choice Award. Kevin was personally awarded the 2009 Monte Zucker Memorial Humanitarian Award for social service through photography. Kevin's images have also been featured in: Rangefinder, Studio Photography & Design, Professional Photographer, Shutterbug, Popular Photography, After Capture, American Photo, Best of Wedding Photojournalism (Amherst Media), Best of Portrait Photography (Amherst Media), Best of Adobe Photoshop (Amherst Media), Wedding Album Design and Sales (Amherst Media), Sculpting with Light (Amherst Media), and many others.
I had the pleasure of attending Kevin's lecture at WPPI 2010 in Las Vegas, where he gave an engaging presentation on the importance of branding your photography business. From there, I further researched his work on multiple fronts, and then many months later invited him to do a phone interview for photo.net, to share some of valuable business lessons and insight with us. Thanks Kevin!
Kevin Kubota's Branding Contest: We hosted a branding contest judged by Kevin Kubota. It ran from Tuesday, November 23, through Thursday, December 9, 2010. The winner received the Kubota Image Tools Studio Pak (value: $1200USD).

View the winning entry and honorable mentions: Kevin Kubota Branding Contest.
Photography Background
11986697
How did you get started with photography?
I did a presentation for a local business support group and they asked me to do a presentation on marketing and branding, not just for photographers.
It was all very relevant to any industry.
I started as a pro photographer about 20 years ago in LA. This was after my first career as a fashion designer, which I did for about one year after getting my degree. Several things lead me to starting a photography business, which had been a hobby of mine since I was a kid. It never occurred to me that you could actually do something you love to do and make a living at it. I never thought about doing photography professionally until I was pushed into it by having no job. A roommate wanted me to take photos of her for her boyfriend. I put together a little makeshift studio in my garage and that was the start. She showed the photos to someone else and they asked for pictures and it snowballed from there. Soon, I was shooting headshots for actors and models and shooting weddings. I got married 18 years ago and was really excited to meet my wedding photographer, George Carranza. We became good friends and he got me excited about shooting weddings. That was it, I was hooked. I love weddings, love the energy, I work really well under pressure. I seem to do best pulling things together at the last minute.
11986694
I found my niche and built my business, which grew pretty steadily in LA. I wanted to move elsewhere, discovering it wasn't really my thing after being there for about 10 years or so. My wife and I were looking for a quieter smaller town where we could raise kids and still grow the business. My priority was a better quality of life overall. We stumbled upon Bend, Oregon, and that's where we've been now for about 16 years. When I moved to Bend, I kind of knew I was going to be struggling, because I was going from a city with millions of people to a town of 35,000 people. My assumption was that Bend was a back country hillbilly town with farmers and a few hippies here and there and nobody was going to pay very much for wedding photography. Of course, when you assume, you know what happens. I moved up to Bend anyway, and started to spread the word about my business. Interestingly enough it grew continuously. By the first year, I doubled the business of what I was doing in LA because of word of mouth traveling so quickly in a small town. It also forced me to really take a look at online sales and marketing. At the time, the digital world was not really in play yet. The idea of selling pictures online was really new and there was nobody doing it, no companies offering services. We had a web company design and shopping cart and a way for us to show and sell pictures online right at the very beginning. That was instrumental in keeping our business growing in such a remote area. It was pretty unique to be able to see a wedding online after the event. It helped us to grow and get more national clients outside of our little town.
Did you start adding a lot more travel to your itinerary?
I still was traveling back and forth to LA to shoot weddings from referrals from past clients, and building clientele in Bend, and also traveling outside of the state to shoot weddings. That helped me to get our name out outside of our little town. Probably about 10 years ago is when I started to speak to the local state associations such as the local Oregon chapter of the PPA (Professional Photographers of America). I did a few presentations for them. I also entered the Princeton print competition on a whim. On board were the old school judges and the newer judges. The old school judges thought my work was terrible and just didn't get it. The younger judges loved it, thought it was really cool and different and they were the ones who really encouraged me to come and speak to the association and share about what I was doing. That's really how I got started in teaching and speaking.
11986691
A big turning point for me was maybe 8-9 years ago, with a thought that I had never sent my work in to any magazines, and didn't have any published work. I was kind of shy about showing people what I did. I decided I was going to get out of my box, send my images into a magazine, and see what happens. I submitted some images to Studio Photography and Design, now defunct. I then stuck my head in the sand figuring that no one would call me back, but they ended up contacting me wanting to do a cover story about my wedding photography. Of course, I couldn't believe that was happening. A few days later, they contacted me again, and said Nikon had seen the work and wes interested in talking with me about doing some ads and finding out what I was doing since I was using their first digital SLR, the Nikon D1. They hooked me up with Nikon, who put me on some of their ads, and asked me to speak at WPPI in 2002. Things snowballed from there with workshops.
11986690
Are you one of the first photographers to sell actions?
I don't know if I am. At the time I started to sell them, I wasn't aware of anyone else selling actions. I was hesitant at first because no one else was doing it, thinking that noone wants these things. We took a chance and started and it worked.
I developed the post-processing actions for my studio and for my own use. I taught people in my workshops how to make these actions themselves. Most people didn't want to learn how to do it themselves, they just wanted to purchase the actions from me. They convinced me to sell the actions, even though I didn't believe that anyone would buy them. Most people just wanted a quick and simple solution rather than learn the geeky methods on how to create them themselves.
A lot of chance and lucky events that lead up to your success. What would you say was the underlying thread to all of this?
I believe that lucky is following your intuition. I don't really believe in chance. There's a quote, that a lucky person is someone who is prepared and open to opportunities. Until the point that I sent in my images to a magazine, I was closing myself off from a lot of opportunities by not putting myself out there and following my intuition. Something inside me said, "you need to take a chance and face your fears, and just send these images in." When they were received so positively, my eyes were opened. In general, I've always been someone who followed my intuition. Same with our move to Bend. It was a total intuitive spontaneous decision on our part and it turned out to be the best thing we've ever done. Not a day goes by that I regret moving up here. I thank my lucky stars for moving here when we did. We know what's the right thing for us to do, you just need to be open to it.
It started to make sense to me that if I followed these impulses in my brain, generally good things would happen. Pretty much all of the great things that have happened since then, and continue to happen are pretty much that way. I'll meet someone, and get this gut feeling like I need to talk to them some more or I ask them this question and it turns into a lead for a great connection or a business opportunity.
11986688
It seems to me that you generally believed in yourself. Did you have doubts that you would make it?
Yes, and no. I never really thought I wouldn't make it. It just didn't occur to me that much. This is what I love and want to do. I never thought about what if I don't make it, or giving up. I've never even planned a backup strategy, which is probably not a good thing. I've always had this overly optimistic attitude my whole life that things will work out no matter what almost to a fault. My wife is a little more even keel and realistic sometimes to balance me out.
Your business is comprised of various aspects you've built gradually in different ways. How do you manage your success with all of these aspects?
I attribute it to having great people around me to help me, and trusting in them. The reason my business really started to grow was I started to solicit the help of others and to trust them, starting with bringing my wife Clare into the business and giving her a separate set of responsibilities. Tip: when working with anyone, especially a spouse, have clearly separate and defined responsibilities and trust them with that. You do your thing and stay out of their realm. When you overlap in responsibilities and tasks, it never works. You're always butting heads, second-guessing each other. Clare really took on a whole part of the business with sales and customer relations and I was able to focus on the creative and the photography as much as possible. As our business grew, my sister moved to town and I hired her as my manager for all the workshops we're doing. We've been very fortunate about the people we hire—very creative out-of-the-box thinkers, and they have the same vision as far as our company culture and values are aligned. Having a great team, now 24 employees, is instrumental in our success. I would never take all the credit for myself. Our team is spread among AsukaBook, Kubota Image Tools, and Red Boot Design, and the photography, with the greatest number of people working on AsukaBook and Kubota Image Tools.
11986686
How much time are you spending behind the camera these days?
It's now more personal projects, the things I wanted to do, like fine art stuff and personal experimentations, including underwater photography. I spent so much time as a photographer, about 20 years shooting jobs for other people. It's nice to be at a point now to be able to shoot what I want to shoot and not to have to rely on what other people want. I still shoot weddings, family portraits, commercial work. I just did a book cover photo for a woman yesterday, an engagement shoot a couple days ago. I've cut it back though to interesting sounding jobs.
Business Basics
What do you consider to be the building blocks for establishing a successful photography business?
There is no one big secret to success. Every little thing you do, you do as though it were the one big thing. If you pay attention to all the little details and treat them as if they're as important as anything else, that leads up to a whole package of success. I pay attention to the details. Customer service is at the foundation of everything. When I started my photography business, we were all about very tight and trusting relationships with our clients, making sure they had the utmost customer service. I learned a lot of this at Nordstroms. I sold shoes for 2-3 years in between jobs and it was actually a fantastic learning experience for me about customer service and maintaining high standards in your organzation. They really were a pioneer in that field long long ago. I just brought that over to my own business. Relationship, marketing and customer service are really the foundation for our success (for photography).
11986681
Continued learning is also key. I was always going to workshops at WPPI and PPA when first starting out with my business. My friends are photographers and we'd hang out and talk about photography and did photo projects together. I was constantly pushing myself to learn and I think that was key as well. I knew a lot of other photographers who weren't that interested in growing, learning, or doing anything different than they were, and were doing ok. They continue to do ok, but never stepped it up a bit. I saw that as a pretty direct result of their attitude towards learning.
Having a good head for business is also key. It was something I didn't have initially and I had to learn the hard way. I wish now that had I known what I know now, I would have taken some basic business courses at a local college so I would understand the key things about photography. A lot of photographers don't understand basic business practices in part because we're creative people. We want to do the fun stuff and don't want to have to think about it as a business but it really is. As much as we're artists, we have to make a living. I went to a friend of mine who teaches workshops on sales and marketing. He has an amazing studio in Portland, OR, and the last time I spoke with him, he was doing 2.5 million a year just in portrait sales. He came from a sales background so he looked at his photography as a sales and marketing organization, and his product happened to be photography and turned his business into a very successful organization based on his sales and marketing knowledge.
When things are going well and the business is growing, you don't realize what you don't know. What if I had known more about business from the beginning, how much would my business have grown or what difference it would have made. Maybe it wouldn't have made a difference. I really do think I would have done better and grown faster, had I known more about business.
Let's talk about the sales aspect. Some photographers push themselves up the bracket by charging more for their services. What are some things you've experienced and what advice could you offer on continuing to grow your business and your income.
The first thing photographers need to do is set a goal on what they need to make to be happy and feel like they're successful, and work backwards from there. How many weddings (or apply the question to your area of photography) do I want to shoot and am capable of shooting per year? One of the things that kind of baffles me is there are photographers who I've talked to who are shooting 100 weddings a year, 60 weddings a year, crazy busy all the time, turning away business all the time. My first question to them is, why are you shooting so many weddings, why don't you charge more? Their response is, "Well, I couldn't charge more because people in my area won't pay more." If you're already overbooked and shooting 60-100 weddings a year, then yes you can raise your prices. You'll drop about 20% of those clients and shoot 40 weddings a year and make the same or more money.
My goal has always been to raise prices to the point till I was up to about 35-40 weddings a year. At my peak, I was shooting 45/yr and that was as much as I felt I could do and be putting all the energy I needed into it. Any time it started to look like I was going to be doing more than 35, I would just raise my prices, and I found I could achieve a nice balance. If I wasn't getting that many then I needed to think about better marketing, but I didn't really think about lowering prices to bring in more business. I thought about talking to my vendors, network of people I worked with, thinking about PR things I could do to get more business rather than lowering prices.
11986680
How far in advance are you looking when planning your business?
I'm supposed to plan ahead? We actually plan 1-3 years out. Whenever we plan for more than that, we end up changing directions or plans anyway. It's really important to have a plan, and also an exit strategy for your business. This is just smart business, period. While I'm generally planning for what the company will be doing in 1-3 years, I also keep my ultimate goal in mind, which is when I want to retire or transition, and try to make sure I'm doing the right steps towards reaching that as well.
Some photographers will post their prices online. Where do you handle this part of the sales deal?
Ours are handled in a conversation at the consultation. We used to put our prices up online long ago, and people would look at the prices and be scared away before they even had a chance to meet us. Such an important element of a photographer is their personality and how they work with someone, how they click and connect with their clients. There was no way they would know if they wanted to pay that much for me until they met me. I had to get them in. I stopped putting prices on my web site because I wanted to talk to them first, I wanted to get them into the studio and meet them. Once they saw my slideshows and all the pretty work I have in my studio, a lot of times they would bump up their budget or they would find ways to extend their budget to afford what they would have written off as too expensive.
11986678
Do you find that you need to educate people on the value of photography?
Yes, it's important to bring them in, talk about the products we offer, the archival quality of the prints/books, the meaning of photography. One of the first things we ask people in that initial meeting, "What's the most important thing to you on your wedding day?" Generally, our clients will say that photography is the most important thing. Then I know, we're on the right track and we have room to negotiate, I can connect with them. If they realize that photography is high on their list, then it's our job to educate them on what makes a good wedding photographer. A lot of that is experience. There are a lot of great photographers out there, but it's important to look at examples of many weddings they've shot of the full event. If you're pretty comfortable and you know you can capture a full wedding story professionally, make sure you show that to your clients and emphasize that. "Here's my full coverage of the day. Look how beautiful the day comes together." There's consistency in the quality, you get the message. I show prospective clients several weddings, not just one. A lot of people go to photographers and will see a few really beautiful images, pulled from each wedding and that's all. The rest of the wedding isn't that cohesive. But the clients don't know that. They just think, wow, these are really great images, everything must be this great. It may not be. Clients need to be educated about this aspect, and photographers need to really emphasize that to their clients.
Photography Branding
Can you talk about branding your photography business?
11990691
We started selling actions as a spontaneous impulsive thing. I put together my first batch of actions and needed something to put on the CD. Me and my infinite cleverness said, "Ooo, actions needs an action hero. I found this cheap clip art image of an action hero, slapped it on the CD and that became our initial branding for the actions. I thought it was kind of silly—action hero is coming to save the day when I had to work on images quickly. The action hero logo started to catch on. As our action business got busier and started to take off, we thought we need to get serious, so we ditched the action hero and came up with a serious looking logo for our Kubota Image Tools and honestly it was terrible. It was generic, technical looking. But I thought since we were becoming a serious business, that we needed something more serious looking. At a trade show, this woman came up saying, "I ordered your actions about a year ago and I just got a new computer and I want to reinstall them on my new computer but I can't find the disc. All I can think about is, I gotta find the action hero disc, where's the action hero disc." A lightbulb went on in my head, she totally remembered the action hero. She didn't remember anything else. It dawned on us, that's what we should go back to, that's what we should stick with is the intuitive core thought. We evolved the logo a bit, polished him up. At trade shows, we have our real live action hero who comes and walks the floors. He's pretty stunning.
Does he use a lot of hair gel?
Yes, well, when he's flying around, he's got to keep that coiffure in place. Seriously though, our mantra is to empower photographers, and we want to produce tools to encourage photographers to be better and to take matters into their own hands.
11986676
You talked about an effective logo. What are qualities that make an effective logo to you?
An effective logo conveys the feeling of your company. It doesn't need to be literal. This is something I've fought with over the years, thinking that a logo had to be a literal artsy fartsy representation of what you do, with a camera and lens in the image. It really doesn't. The more I studied and looked at famous logos, they have nothing to do with the product literally. It doesn't have to be initials, your name, anything connected to you and your business other than convey the feeling of your business and the feeling of your brand.
It should be professionally designed so it looks like a high-end graphic piece. Whether it's simple or complex, it should be professional and convey the feeling behind your company and your brand. We have an in-house designer who does all our work for us. If you can't afford an in-house designer, hire a designer on a per-job basis. I would recommend Bigfolio, as an option. They're located in Bend, Oregon, and they offer design services in addition to their web design.
A lot of photographers use their name as their business. What are some tips you might offer as far as a brainstorming session on coming up with a logo?
If your goal is to become a high-end or boutique photography studio, then your name is the best way to go. It resonates as a designer brand. If you think of any designer clothing line, jewelry, etc., it's just the designer's name. "Hot Shots Photography" is not necessarily a designer brand name. It could be a great name for a photography chain studio that does school portraits or kids photography, or a studio you're going to open, hire other photographers and then sell. Using your name as the business name sounds more like a boutique studio or a designer brand. The exception may be if you have a really really weird name that's hard to pronounce.
As a wedding photography studio, I know I'm mostly marketing to women. I made a point of hiring a female designer who would bring a lot of feminine sensibilities and understanding of the customer to her design. I was looking at designs initially that were slightly feminine and I knew that would appeal to my target customer. I can say I'm a little in touch with my feminine side to the point where I can appreciate a good feminine design. A lot of photographers I know, especially male photographers, don't think that way. For my business, I'm appealing to women generally in a middle income bracket, who appreciate designer labels and brands to some degree and who want to see a logo, label, brand they feel comfortable with and be able to relate to.
11994151
I did a keywording exercise and gave my designer my key words: fun, romantic, sexy. I also gave her some graphic starting points. My last name is Japanese and there's a Japanese character for Kubota. I gave my designer this character my grandmother had written in calligraphy. The designer turned the character on the side and morphed it. The keywords, feminine guidance, and the Japanese character of my name all came together in the logo.
Also, print up your favorite key portfolio images that you shot that represent the mood and feeling of where you're coming from. Show them to at least 10 people along with the list of keywords and have them pick out 3 words that first come to your mind. Tally up the words and find the 3 most commonly picked words. The goal of this is to make sure that what you're doing with your photography is clearly replicated in your marketing, branding, all the messaging you're doing on your blog, your web site, in your studio. If you're consistent with your image, what I found tends to happen is that you start to draw customers who are perfect for your business, who love exactly what you do. When we did this exercise and transformed our studio using keywords, we really found a very noticeable shift in getting clients that came in saying, "I love what you do, I'm not going to give you any direction, you just do exactly what you do, and I'm going to be hands off." At the end of the day, they were completely happy with how everything went. Those are the best clients and what we all dream of having. Our personalities tended to match really well because our keywords communicated that.
11986698
What about photographers who have a few different areas they focus on. What would you offer as advice on focus and branding for these folks?
Generally speaking, you need to have a focus. I love to do lots of different kinds of photography work: portraits, product, aerial. In general, you do need to focus on something and present yourself as a specialist in one of those areas, even if you do plan to do all the areas, and are fortunate to be highly skilled at all of them. Another option is creating separate identities for all of those areas, with a separate web site for each. Or, really focus on weddings and include a little subcategory in there for the other types of work you do. If you take this approach, you want to make it really obvious that you're a specialist in one thing. That's where your business is going to grow. I picked wedding photography because that's what I loved to do the most when I got started with my photography business.
Even though you put yourself out there as a wedding photographer, do you find people still hire you for other types of work?
Once you're known, have a good name and reputation, people will ask you for other kinds of work. People will just assume that you can do whatever type of photography they need, even though you've never said anything in your branding or messages about clothing photography, for example. Many photographers are scared about the prospect of narrowing and focusing their business. They may love photographing babies and weddings, and don't want to give either aspects up. The good news is that you don't have to give it up, you may not grow your baby portrait business as much if you decide to focus on wedding photography, but it will grow nonetheless.
11986695
I've noticed you enjoy sharing your knowledge with others. You recently did a class on how to take great photos of your kids. Can you talk a bit about that?
To establish yourself as an expert in photography in your community is really powerful. It's a soft-sell approach. In the class on how to take great photos of your kids, I didn't mention my portrait services at any point. All I did was say, "Hey, I'm a portrait photographer, here's what I'm going to teach you." They'll ask about photography services though. This is one of the best soft-sell marketing you can do in your own community is to establish yourself and let everyone know that you're an expert in photography, that you're not just trying to sell them your work. I've done Photoshop classes at the local community college, photography classes, you could host a photography art show to show your fine art work as a community outreach type thing. Charity work is important. Anything you can do to establish yourself as an artist, educator, expert in your field is going to draw you business indirectly.
Photographers underestimate what they're capable of teaching. If you're doing moderately well as a photographer, or don't have the business yet but you have the skills and you're comfortable with your skills as a photographer, you have a heck of a lot more photography skills than a lot of people in your town so why not share it? Some people wonder, "Why are you going to teach your clients about photography? Then you're not going to have a job." That's just not true. It never pans out that way.
Do you find with selling your action tools that some people might be amazed that you're giving away your secrets?
Yes, I get that a lot. I fully believe there's enough work for everybody. Nothing is totally a secret. There are ways of finding out how someone did something. There aren't a whole lot of secrets out there. We're all unique. Someone could take the same set of actions and apply them to their images, and they're not going to look like my images. There's still my eye and my moment behind what was enhanced. I don't feel it as a threat personally. This is a tool for photographers to expand their unique vision that no one can touch.
11986693
When we do our bootcamps, we'll be out riding our bus in Italy. We jump off the bus standing shoulder to shoulder and shoot a tree or something on the horizon, and we get back on the bus, go back to the hotel, and view the images on a slideshow. Everyone has something slightly different. It reinforced my belief seeing that you could be right next to another photographer and come up with a completely different viewpoint of the same subject. It's really pretty amazing.
What is the importance of having a blog?
Your blog can be one of your best ways to be more personally connected with your clients. If gives you a chance to let loose a little, share important timely information, and reveal pieces of your personality that they may not otherwise discover. I think it is most effective when you make it conversational and honest. Tell stories about the photos you post or the people you are referring to. Also it's important to share the love about good people and places you work with. If you had a great experience, tell people! I rarely think it's a good idea to bad mouth or complain about someone specifically on your blog. It will always backfire. Keep it positive and make sure to include links to their sites so you help people find them and also increase your search rankings. I struggle with it too, but do your best to be consistent and post every 1-3 days.
What are some aspects you touch on with branding and social media?
I have a love-hate relationship with social media. I know it's valuable and we do use it. I think Twitter started off as a great concept and way to connect, but it's gotten out of control a little bit. I prefer more personal connections and talking with people. I love doing trade shows because of the face-to-face. That type of social media is much more powerful and enriching to me. Facebook has been tremendous for photographers, and I wish I could be more consistent with using Facebook, but there comes a point where you can't keep up with everything. You end up just posting things to get something up without putting a lot of thought into it. I'm feeling a little overloaded by social media and working personally to get back to a more face-to-face relationship building. That's much more enriching to me and has more value to me long-term.
There are some pretty cool ways of using social media to enhance your business however. You can announce specials and have your clients help you spread the word. "If you retweet my monthly special this month, you'll get a free 8×10." There are so many things you can do with it. Another suggestion is one of the best things you can do with your clients is to send out an e-newsletter with photography tips included. Or on your Twitter page, today's point-and-shoot tip is _____. Give them a good reason to follow you and check out your pages, just by providing them with some good useful educational information. Mix it up—send out offers, news, educational tidbits, and find a balance and it becomes a very effective tool.
11986689
What advice can you offer on building a client base?
It really is the relationship building. The most powerful way to sell your business is for you not to sell it, but to have someone else sell you. Everything we've tried to do is to build strong relationships with our clients, both our photography customers and our photographer customers, creating a sense of co-dependency. They can turn to us for an answer, we can turn to them for feedback. It's a great relationship. Once this relationship is built, all we need to do is give a subtle hint to tell their friends about us.
Another idea, for photographers, ask your best client to host a photography show at their house, or host a little glamour photo session and have a makeup artist come over. Have your best clients doing your selling for you and that's the best way to spread your business. You can take out a $10,000 ad in a magazine and you might have someone look at it and contemplate calling you, but as soon as their friend calls them and says, "I just had the best pictures taken by Kevin Kubota, you have to call him for yours," they'll pick up the phone and call you. That's 10x more powerful than the best ad in a magazine.
What are some words of advice you have for budding photographers?
Spend time learning about business and act like a business from the beginning. Be obsessed with customer service and relationship building. Ask for help when you need it, you can't create in a vacuum, unless you want to suck. Remember, if the client likes the photographer, they will probably like the photos too.
More
Text ©2010 Kevin Kubota and Hannah Thiem. Photos © Kevin Kubota.