Filmtown Population: One Digital Nerd – Series Intro and Index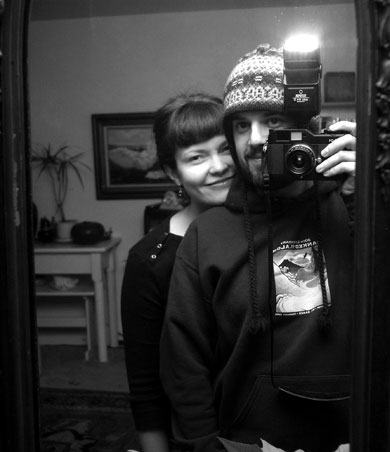 I present to you a new photo.net column, "Coming Home to Filmtown," which will look at a different interesting film camera and film stock. Scroll down below the index to read how and why this series was created.
These will be less "technical review" and more "information and opinion". Panoramic, rangefinder, large format, square format, and so on. In an age when film has started what appears to be its swan song why bother with something like this? The goal is to remind (or teach) photographers that not everything that glitters is digital.
944561
Let me explain a little using my own experience as an example It has been 7-8 years now since I made the switch to digital. At the time, I was shooting 95% extreme sports athletes for various magazines. Given that a snowboarding or BMX sequence could consist of up to 20 shots, I was burning through rolls and rolls of film at 8fps with my Nikon F5. My film and processing bill for the year prior to my digital switch was painful. Once I made the switch, I made it completely. I don't think I shot five rolls of film in the ensuing seven years. Digital gave me everything I needed. I was able to check to see if I got "the moment" (the athletes loved that there was no more "just one more time"), I could shoot all day without it costing me anything, I could submit my shots without having to dupe my slides or worry about my originals getting lost, and I could put stuff up onto the web without having to scan anything. For me, digital just flat out worked. That hasn't changed in the ensuing years. I am very happy with digital photography and it has served me well in my personal and professional photographic life.
However, there is a glaring omission in digital photography that hasn't been overcome yet. The fact is that, for the most part, every digital camera is the same as every other in it's class/price-range. With a very few exceptions, within the budget of the average consumer there are three choices: point and shoot cameras, "prosumer" cameras, and SLR cameras, and that's all. Do you want a swing-lens panoramic camera? Good luck. Do you want a square format camera? Keep dreaming. How about a camera with tilt/swing ability? Better start saving for that $20,000 large format back. In my film days, I loved having different cameras around. Leica, Holga, Crown Graphic, Rolleicord, etc. If I had a project that called for a different look or style, I could pull out any one of them and move a whole world away from the standard 35mm SLR. Thus far, digital rarely offers photographers that option.
947314
Like many things in life, for most people photography is more than just the end result. The enjoyment of the process itself is a crucial element. And the fact is, the point-and-shoot, prosumer, and DSLRs that digital photography is giving us now are the auto equivalent of a subcompact, a wagon, and an SUV. No sports cars, no vans, and absolutely no Unimogs. I miss viewing a square frame through a TLR's waist level finder, or the distinct look of a swing lens panoramic image, or the slow shutter low light abilities of a 35/1.4 on a rangefinder body. Yes, someday the research, development, and production costs for digital cameras will drop to a point where products can be created for such niche markets. But for now, you are out of luck. This, in and of itself, is enough reason for many photographers to stay interested in film cameras and photography.
947325
That brings us to the creation of this column. I will be using and talking about any camera that catches my eye along with a whole range of currently available films. To be honest, you probably won't see any point-and-shoot or SLR film cameras here. Why? Because as I said, there are digital versions of these cameras that virtually every one of us has. To everyone but the most hard-core film or digital crazies, there isn't that much difference between the physical experience of using a film point-and-shoot and a digital one. Of course, there are a few differences. It's more like the differences between a Honda Accord and a Toyota Camry. The interiors may be a little different, but either way, you're still driving a practical Japanese sedan. I'm looking for differences more along the lines of a Honda Accord and a Lotus Elise—something that makes a photographer say, "Well this is something new for me!".
In closing, I will leave you with this. I personally do not care what camera anyone shoots with. Digital and film are all the same to me when I'm looking at the final product in a gallery or magazine. People should use whatever makes them happy. The point of this column isn't to promote one over the other. It is to remind people that there is no one right answer for everything. Digital is cool, film is cool. Just go shoot some photos, okay?
Original text and images ©2008-2009 Josh Root.