jim bonnici [bonnici]
Member Page View Count: 6K +
Total User Views: 100K +
BIOGRAPHY
I started photography during high school (1982) with an Olympus OM-1. I let the 'shutter-bug' go fallow for about 15 years and that is when I picked up a Canon EOS Rebel. I chose that body as it could go all automatic as well as full manual. I found that I was using the manual mode more than the auto mode.

It wasn't until September 2004 when I moved back to Florida and I was able to get my first Hasselblad. I had been dreaming of a 100% manual camera, so I couldn't help but buying IMHO the best out there. Ive since purchased another 500 C/M body and a few more lenses.

My personal goal for my photography is to have a photo that will not need post production. I want the entire frame, as captured, to be the final product.

I am now getting in to the chemistry aspect of my hobby. I am learning more about "The Zone" and the "Voodoo and Black Magic" behind processing.

If you have read this far in to my Bio, thank you. Now it is time for a rant... A very wise man said about people who claim to be a Florida native.."Just 'cause a cat gives birth in a stove, don't mean I'm gonna call those kittens a biscuit", translation...just cause your digital image is gray scale, don't mean I'm gonna call it a Black and White photograph.

Latest news, just purchased a Large Format camera. So, be on the lookout for larger negatives, same crappy photos.....

Sad news, Polaroid has stopped producing Type 55 film. A very sad day and I will be in a state of mourning for weeks to come.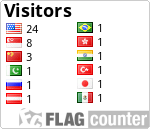 Country: US
GALLERIES
PHOTOS